Coherence – the new Reference Point Therapy (3.0)
Over recent weeks you've heard me talk about a new concept in healing and personal development: "coherence".  Coherence is a term used in classical and quantum physics.  We have a special meaning for the word which draws on physics, psychology and spirituality.
Our development of this concept is largely inspired by the holographic model of the universe (see e.g. Talbot's Holographic Universe) and by McFetridge's Peak States mode of the triune brain and other minds.
In this video you can hear me, Simon Rose, explain concept of Coherence, where it comes from, how to use it, and how we have integrated it into our new Level 3 course structure. (And you get a sneak preview of our new logo!)
I know that some people prefer to read and some prefer to listen. So, here's a written article about coherence.  This is a short extract from our new Level 3 manual.
Holographic model
Coherence draws together the enlightenment research of Grog and McFetridge, with Karl Pribram's work on the Holographic Brain (see e.g. http://www.holographicbrain.com/) and the holographic model of the universe, well written about my Michael Talbot. For more information on the holographic universe you might enjoy these links: wikipedia and an interview with Talbot and an article by Talbot).
The holographic model of the universe suggests that the physical universe as we know it may be an illusion.  It may be a projection, merely appearing to be physical.  According to Talbot, the "real" universe is consciousness.  This may be pure thought or, in our language, Beingness. 
Talbot theorises that there is some "data projector" by which the image of consciousness is translated into the physical universe, much like a hologram is a laser projection of an image onto a holographic plate.
This raises the question of why do people get sick?  Why "imagine" or "project" the physical body deteriorating if we are pure consciousness?  There are many possible answers and Talbot suggests that it may be our thoughts or negative beliefs (which exist in our consciousness not the physical form) which cause the projected image to be distorted or sick.  Change the thought / consciousness and you change the projected image.  This is like changing something on a data projector so that the projected image changes.
This holographic concept is common in spiritual and alternative healing modalities (whether they know they are using it or not). The idea, as it is applied, is that something is "wrong" with a person's consciousness and only the modality can fix it. For instant Reiki believes that sending "love energy" will fix it or Theta believes that changing negative beliefs or downloading energies will fix the underlying consciousness which is the source of the problem.
Reference Point Therapy offers a whole new perspective on healing. We believe that every single person is – at their core – perfect. Pristine, like the perfect potential diamond inside an uncut diamond. We think it's incorrect – insulting even – to try to "fix" consciousness. Rather, we see disease or other problems as the result of how our consciousness is projected into this reality.
We offer a new approach to therapy (and Mastery): the "problem" is not with consciousness (which we believe is perfect) but with the projector itself. The projector is nothing but our mind(s). After all, "it's all in your mind!"
Extending the triune brain model
In the new Level 1 Reference Point Therapy we teach you to create instant healings using the triune brain model.
The triune model says that there are 3 brains; our human neo-cortex or frontal brain, the mammal brain or limbic system, and the reptilian brain or R-complex.  The mammal brain controls feelings like love, so we associate it with the heart.  The R-complex governs basic fight or flight and survival response.  We call this the "body mind" and it is associated with the gut or gut feelings.  Most people will have different feelings and instincts in each of the 3 minds ("my heart says this but my head says that"). One of the first steps in this course is to work towards integrating these three minds.
In the Peak States research, McFetridge extends the triune model, suggesting that there are 9 minds.  In addition to the 3 triune minds he adds the sexual or perineum mind, the solar plexus, the placenta, spinal mind (associated with the throat), the third eye and the spiritual mind or Buddha mind.    Simon feels that there may be additional minds below these, such as a base chakra mind (base support), one at the knees (energy of motion and thoughts around moving forward) and one at the feet (roundedness, connection to the earth).   Of course, it is not the number of minds that matters; it's the question of whether they are integrated.
In a perfectly "coherent" Being, there is really just one mind (all the minds are in alignment).  A coherent Being would always know what they feel. Whether they put a hand on their heart, their gut or their head, they would always feel the same feelings and have the same guidance.  Their clairaudience or spiritual guidance (from the Buddha mind) would always be in alignment with what their body mind already knows – or perhaps that should read the other way around, their body mind or sexual minds are already in alignment with their purpose and Buddha mind.
The other end of the spectrum is a person who is "splitting" into multiple personalities.  As a result of trauma the minds can become totally fractured and discontinuous or incoherent.  As this develops over time the minds not only think differently but can develop different personalities, even different names, diseases, stories, etc.  The person will look and act different depending on which mind is in control.
In reality this phenomenon – coherence – is a spectrum.  Mastery is at one end of the spectrum, multiple personality disorder is another.  99.9% of the human population exist in between these polar opposites, meaning they exhibit moments of coherence (Mastery) and times of dysfunction.  It is a spectrum and all of us are moving one way or the other along this spectrum.
On the new Level 3 course you will discover:
what drives us along this spectrum?
what causes mastery or coherence?
what causes personality disorders and incoherence? and
how do we achieve coherence?
Merging the Coherence model with the holographic universe
The holographic model of the universe implies a metaphysical projector that translates thought or consciousness into our physical reality.  A coherent projection might look something like the stylized image to the left.
A clear pattern exists through which the image can be projected and manifested into physical form.
.
These concentric circles represent the same tunnel, but in 2 dimensions instead of 3.
This is the mind of a true Master.
There are no "ripples in the pond."
The image created in consciousness creates a coherent image in the outside world.
You can think of this as a calm pond, or you may think of it as the "tunnel" or "projector" through which the Master can source the miraculous.
Now let's consider what happens when there is a lack of coherence.
The person's minds (let's just consider the basic 3: head, heart and body) are not united. They give different answers to the same question.  In quantum mechanics the analogy often given is to imagine dropping three small pebbles in a pond.
The ripples intercept and this is called an interference pattern.  In very simple physics terms, the ripple caused by these 3 pebbles will be incoherent.
The above incoherence diagram also implies that the "tunnel" through which consciousness is projected into physical reality (in the Holographic Universe model) is limited.  This model is not literal.  We can't say that it's only the shaded overlapping areas where consciousness passes through.  I think it's more accurate to say that three separate images are being projected, we have 3 distinct realities.  That is why people have multiple minds.
We only have one physical body, at least in any one moment of space-time.  How do 3 (or 9 or 12) projected images create one physical body if they are incoherent?  The short and simple answer is that an incoherent physical body is created.  This has obvious implications for our health, and this is discussed in more detail in relation to cancer, on page 75.
The Triune brain and enlightenment
Consider now the implications of "incoherence."  If the minds are not united, it is difficult for any single image to be "projected."
The above diagram represents the ripple effect you might see if you drop 3 pebbles in a flat lake at the same time.  It's called an interference pattern. The waves are not coherent.
McFetridge's Peak States work uses the triune brain model to help explain enlightenment.  Among other things McFetridge says that higher states of consciousness are the result of the different brains or minds coming together.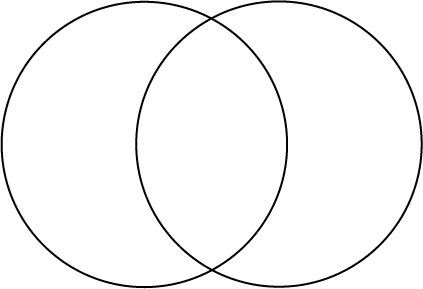 For instance he regards the "inner peace" state as being the result of the heart and brain minds uniting. (You will achieve this by Day 1 of the Level 3 course.)  You could visualise this like 2 circles coming together; the more the overlap the higher the level of coherence between heart and brain minds.

Now imagine 9 or 12 circles coming together.  If, as the model suggests, we have 9 (or more) different minds, each expressing a different emotional tone, then we would exhibit severe incoherence.  The pattern (left) shows great deal of interference.
These are not simply diagrams.  They represent the fundamental nature of your reality, with huge implications for your physical, emotional and spiritual health.
If, like the above diagram, your minds are incoherent, then you will quite literally be in two, or indeed nine, minds about everything.  You will be unable to silence the mind, to appreciate the now, to live in Beingness.
If however, we can teach you to merge your minds into one coherent state; you will know yourself as one being.  You will know divinity as a part of yourself, not as one of many minds or states.
Day-by-day throughout the Level 3 course we will guide you through this journey towards coherence.  The tool used for this is acknowledgment. Merely acknowledging and giving voice to the minds is often enough to unite them.
Subscribe and learn
Wow – that was a big post – our first article on coherence. Welcome to a bold new direction for Reference Point Therapy. Join the mailing list to be the first to know how coherence can benefit you!
Email Marketing by iContact
Over the coming week I will be posting some amazing demonstrations about instant healing with the coherence method – finding your coherence, then sourcing the miraculous for your client. It does replace making the client "feel" or "dig" through their stuff (mostly).
Some quick questions answered
Thanks to those who kindly proof-read this lenthy article. Thanks to you I can answer some of the most common questions right now: (And more to come over the week)
yes, coherence is changing how we teach the Level 1 and 2 courses, it's not just a Level 3 technique. The difference is that the Level 1 course teachers head-heart-body coherence up to a point – it's not guaranteed, but the method will get you there. Level 2 teaches body-soul coherence (ensoulment) among many others skills (the main focus is a different topic, re-conception). It's the Level 3 course where we take a structured approach to uniting 12 minds;
yes, all Level 1 or RPT DVD graduates will be able to start applying coherence this week using the information on this blog and the free upgrade package we are sending to all graduates next week via the RPT Practitioner forum;
Level 3 RPT graduates will be upgraded to the next Level 3 technique as soon as possible;
If you haven't taken our Level 3 course, by far the fastest approach to Mastery is to explore the new 12 day structure. I'll be posting more details here shortly. We are teaching in LA from June 27th 2010 and in Europe in August-September.
Do leave your comments and questions here. What would you like to know / see / experience?
Enjoy
blessings
Simon